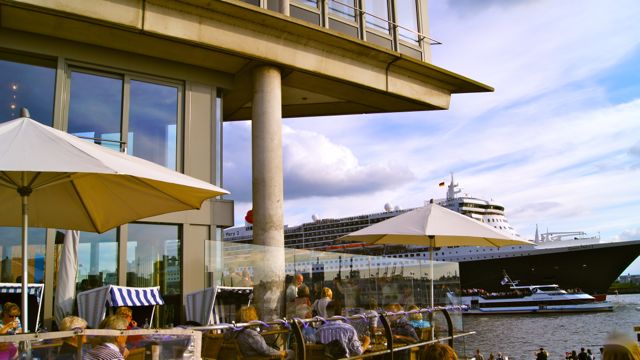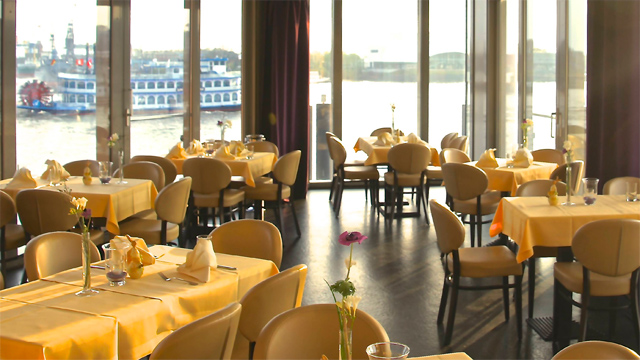 GASTRONOMIE • EVENT LOCATION • CATERING
Hamburgs schönster Hafenblick gleich neben der Elbphilharmonie
Hamburgs most beautiful harbourview
Öffnungszeiten: täglich ab 11.00 Uhr
Mittagstisch 12.00 - 14.30 Uhr Abendkarte 17.30 - 21.30 Uhr
Am Wochenende durchgehend Küche!
Opening hours: daily form 11am
Kitchen hours: daily from 12am to 2.30pm and 5.30pm to 9.30pm
On the week-end continuously kitchen!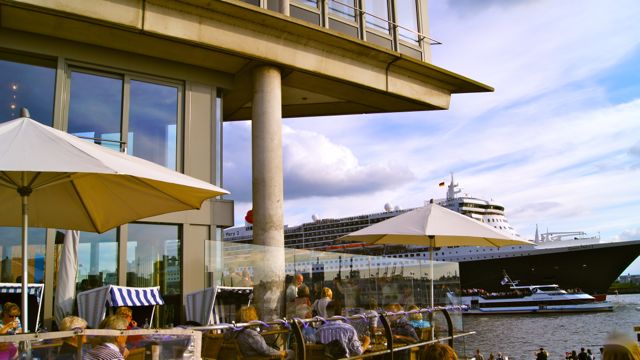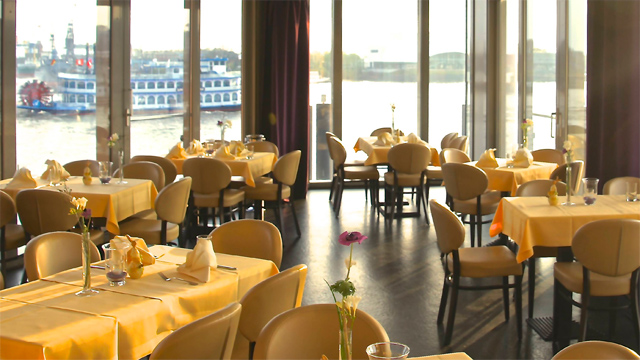 Aktuelles / What's on
Hamburg Ganz(s) weihnachtlich / Hamburg x-mas Goosemenu
"Hamburg Ganz(s) weihnachtlich" vom 11.November bis 30.Dezember 2017
An Martini, am 11.Novemer beginnt die Saison für Martinsgänse, Enten und Co in Hamburg.
Unter der Schirmherrschaft des Tourismusverband Hamburg e.V. laden Hamburger Gastronomen zu "Hamburg Ganz(s) weihnachtlich" ein und auch die Stricker's Kehr Wieder Spitze ist mit einem köstlichen Menü dabei.
Das aktuelle Angebot finden Sie unter unserem Link MENÜ.

"Hamburg Ganz(s) weihnachtlich" from the 11th of November to the 30rd of December, 2017
At Martini, on the 11th of November begins in Hamburg the season for Martin's geese, ducks und Co.
Under the patronage of the "Tourism Association of Hamburg inc." Hamburg restaurants invite to
"Hamburg Ganz(s) weihnachtlich" and also the Stricker's Kehr Wieder Spitze is present with a delightful menu.
You find the topical offer under our link MENU.
Am Heilgabend, den 24. Dezember haben wir geschlossen. Aber am 25. und 26.Dezember sind wir wieder für Sie da. Sie können aus unserer Speisekarte wählen oder sich auch für unser Weihnachtsmenü entscheiden. Unsere Angebote finden Sie unter MENÜ/MENU.
Brauchen Sie noch eine Geschenkidee für Weihnachten? Unsere Gutscheine können Sie mit verschiedenen Werten (25€, 50€, 75€) per E-Mail über info@kehr-wieder-spitze.de oder telefonisch unter 040 - 51 90 30 61 bestellen.
Wir wünschen Ihnen fröhliche Weihnachten!
Sorry, we are closed at 24th of December . But on the 25th and 26th of December we are there again for you. You can choose from our menu or decide also on our Christmas menu. You find our offers under MENÜ / MENU.
Do you still need a gift idea for Christmas? You can order our vouchers with different values (25€, 50€, 75€) by e-mail about info@kehr-wieder-spitze.de or by telephone under 040 - 51 90 30 61.
Merry christmas!
Silvester 2017 New Year 2017
Zum Jahreswechsel 2017 begrüßen wir Sie mit einem Glas Cremant Rosé ab
19 Uhr in der KehrWiederSpitze.
Ab 20 Uhr - bis ca. 23 Uhr - servieren wir dann ein 5-GangMenü mit korrespondierenden Weinen, damit Sie rechtzeitig zum Feuerwerk den exklusiven Blick in den Hafen von unserer Terrasse aus genießen können.
Zum Preis von 165 Euro pro Gast servieren wir Ihnen bis 3 Uhr ebenfalls alle anderen gewünschten Getränke - mit der Ausnahme von Champagner und exklusiven Spirituosen.
Auch auf Allergiker und Vegetarier nehmen wir gerne Rücksicht und bieten Ihnen entsprechende Alternativen.
Da wir bereits fast ausgebucht sind, können wir die Platzierung an Einzeltischen nicht garantieren. Bitte senden Sie uns Ihren Reservierungswunsch per Email. Sie erhalten dann als Bestätigung eine Abschlagsrechnung auf Ihre Buchung von 50 Euro pro Gast, die bei Absage oder Nichterscheinen als Stornogebühr gilt.
Unser aktuelles Silvestermenü finden Sie unter MENÜ .
At the turn of the year in 2017 we welcome you with a glass Cremant Rosy from 7pm at the Restaurant KehrWiederSpitze. From 8pm - till approx. 11pm - we serve a 5 cours menu with corresponding wines, so that you can enjoy the exclusive look in the harbour from our terrace on time to the famous Hamburg-Sylvester fireworks above the river.

At a price of 165 euros per guest we serve to you till 3am also all the other desired drinks - with the exception to champagne and exclusive spirits.
Also on allergy sufferer and vegetarian we show with pleasure consideration and offer you suitable alternatives.

Because we are already almost booked up, we cannot guarantee the order at single tables. Please, send us your reservation wish by email. Then you receive as a confirmation a bill on your reservation from 50 euros per guest which is valid with refusal or nonappearance as a cancelation fee.

You find the current menu under our link MENU.